Facebook Selects The Greenhouse as Community Partner
February 25, 2018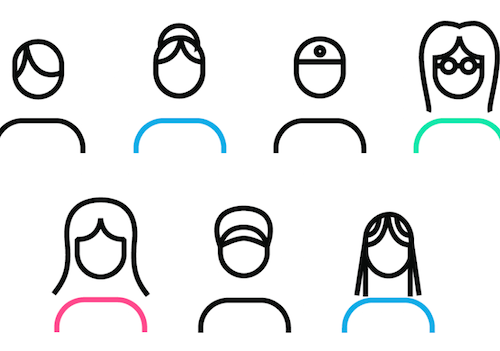 The Greenhouse, a new platform for teen-led social innovation designed to build Jewish identity and community for New York City teens, has been named an inaugural Facebook Community Partner.
A project of Stephen Wise Free Synagogue, The Greenhouse cultivates the next generation of social innovators, change agents, and entrepreneurs through immersive experiences that introduce new knowledge and place universal values and current world issues into a Jewish context. The Greenhouse offers Jewish teens and their peers year-round opportunities to earn community service credits and resume-building experiences that align with real-world prerequisites required by university programs and the future of work.
Together with Facebook, The Greenhouse will not only teach and inspire Jewish teens, but invest in their voices and ideas by teaching the skills needed to design their own social impact products and services, and offer the mentorship and resourcing required to bring viable prototypes to life, and eventually, to scale.
Facebook selected The Greenhouse soon after it launched in the fall of 2017 to join a small cohort of organizations from around the world that will help the world's largest social media platform shape tools for building meaningful communities. The partnership will give The Greenhouse access to new community-building resources and technology in support of The Greenhouse's mission to provide Jewish teens and their peers with the skills to become social innovators and create a more just and sustainable society.
"Facebook is committed to building the tools people and organizations need to build strong, thriving communities. Part of this work begins with understanding how communities are formed in real life and The Greenhouse is an innovative initiative that is inspiring Jewish teens to build community through social innovation," said Nona Jones, strategic partner manager at Facebook. "With such a focused emphasis on technology as part of their work, The Greenhouse is a great partner to help us understand how technology can support teen-led, faith-inspired, social impact communities."
The launch of Facebook's Community Partners Program follows the release in June of the company's new mission statement to "Give people the power to build community and bring the world closer together." Through this new partnership program, Facebook is helping community leaders leverage the platform to connect people with their missions. Whether they are communities for faith, communities for fun, or communities for changing the world, Facebook wants to help its two billion members build bridges with one another through the shared interests, hopes, and values that make a community thrive.
As part of the new partnership, Facebook will sponsor The Greenhouse's New York City launch party for teens on March 12, 2018.
"The Greenhouse empowers teens to see themselves as change agents, and gives them the chance to not only learn and develop opinions on important topics, but to design and test their own prototypes that address diverse social challenges," says Rebecca Schumer, founder and chief innovation officer. "We're so honored and excited to partner with Facebook to figure out how best to offer meaningful experiences to Jewish teens and their peers all over NYC, and soon, the United States."
Through its three signature programs — the Greenhouse Series, Social Impact Labs, and Travel Social Impact Labs — The Greenhouse is redefining "community service" by expanding the notion of civic engagement and social impact work from direct service and by thinking more broadly about what it means to create a positive impact on one's community. For those teens who desire other career paths, The Greenhouse is training the workforce of tomorrow — our future lawyers, doctors, scholars, artists, financiers, and developers — to develop a heightened sense of social responsibility informed by Jewish sensibilities and a greater understanding of the various ways in which we can each work to build a better world.
The Greenhouse is also providing Jewish adults a new opportunity to teach and inspire the next generation as curriculum designers, facilitators, speakers, event hosts, and creative advisors.
To learn more and share The Greenhouse with Jewish teens in your life, visit fb.com/thegreenhousenyc and instagram.com/thegreenhousenyc. For programming and partnership opportunities, visit greenhouseimpact.org/join or send an email.