Registration Open for The Greenhouse's Inaugural Travel Social Impact Lab
December 13, 2017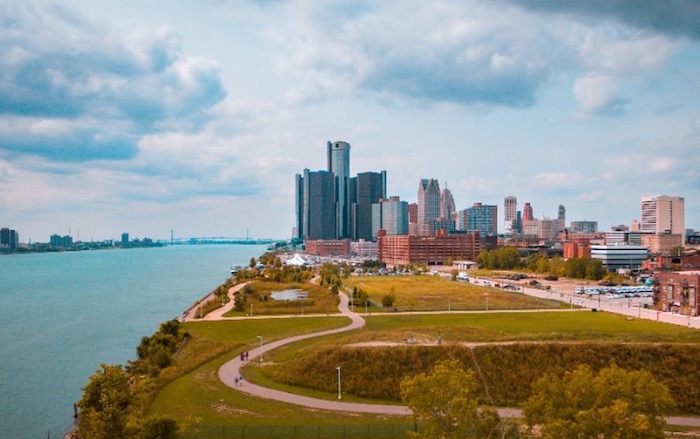 The Greenhouse, a project of Stephen Wise Free Synagogue, will lead its first Travel Social Impact Lab over President's Day weekend, February 16-19, 2018, to Detroit.
The Greenhouse cultivates the next generation of social innovators, change agents, and entrepreneurs through immersive experiences for teens that introduce new knowledge and place universal values and current world issues into a Jewish context.
Why does Detroit attract so many innovators? What role is the Jewish community playing in creating change in Detroit? What ingredients are required to build a better city? Teens will explore Detroit through the lens of social innovation with Repair the World, a nonprofit that mobilizes young Jews to tackle pressing local needs, and government, business, and nonprofit leaders.
Trip Highlights
Spend a day with a local entrepreneur to explore their Detroit
Eat at restaurants that also are social enterprises
Stay in hip downtown Detroit to experience a local innovation ecosystem
Visit local social impact projects and engage with professionals from both within and beyond the Jewish community who are doing the work
Meet local Jewish youth and young adults working to make Detroit a more equitable and fun place to live
Details
Who: 9th–12th graders
When: Friday, February 16–Monday, February, 19, 2018
Cost: $1,150 includes flight, local transportation in Detroit, and all meals, lodging, and social events! Some scholarship money is available.
Application deadline: January 6, 2018
Space is limited to ten participants.
The Greenhouse offers teens year-round opportunities to develop tangible skills and real-world experience aligned with the needs and requirements of university programs and the future of work, while also gaining access to experts, industry leaders, and inspiring venues. We invest in the voices and ideas of the next generation by empowering teens to design their own social impact products and services, and offer the mentorship and resourcing required to bring viable prototypes to life. To learn more and get involved, visit greenhouseimpact.org.