The Greenhouse: A Platform for Teen-Led Social Innovation
September 21, 2017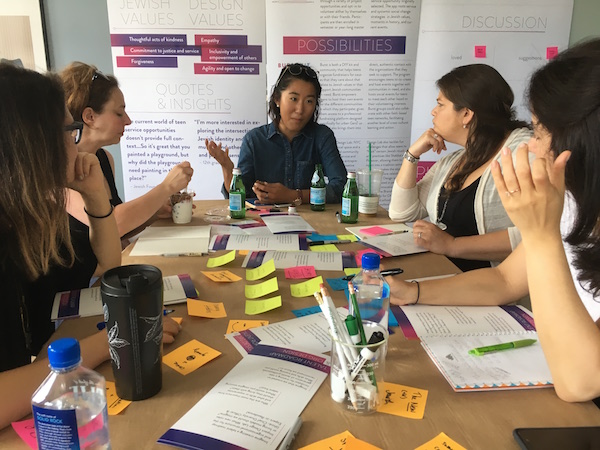 We are thrilled to announce our exciting new community for Jewish teens and their friends from all over NYC: The Greenhouse, a social impact design lab that will train the next generation of Jewish change agents, industry leaders, and entrepreneurs to address pressing social challenges.
Our year-round experiences, taught by inspiring activists, educators, business leaders, and social innovators, will teach teens how to be critical thinkers, creative problem solvers, eloquent storytellers, and impactful social entrepreneurs. We will incubate creative social impact products and services that are designed by our teens, and will put the most viable ones into the world.
Our first "mini" design lab kicks off this Yom Kippur on Saturday, September 30, with a focus on understanding the root causes of homelessness by engaging with those living in the NYC shelter system. We will begin the process of developing empathy in order to create solutions together over the coming months. Tenth through twelfth graders are encouraged to participate in this skills-building and eye-opening experience. Teens should sign up immediately as space is limited and open to all.
We invite you to claim your spot in The Greenhouse today. Teens can register for program experiences and trips, and Jewish adults can sign up as facilitators, speakers, hosts, and partners. For all inquiries, please contact Rebecca Schumer, chief innovation officer of The Greenhouse.
We can't wait to build this with you. Join us!
Visit The Greenhouse: